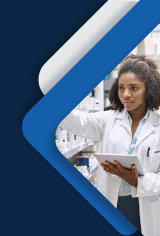 VENTEGRA MANAGED CARE
FELLOWSHIP PROGRAM
Prepare to transform the administration of healthcare benefits.
Application Deadline:

December 31, 2023

Program Start Date:

July 2024

---

Selection Process and interviews begin Jan 2024

---

Application Form
The Ventegra Managed Care Fellowship is a competitive program designed to empower more pharmacists to have a significant role and influence in the supply and distribution of pharmaceuticals in the U.S. by bolstering them with the necessary philosophy, perspectives and principles to help transform the administration of healthcare benefits.
Eligibility Requirements
To be admitted to the Ventegra Managed Care Fellowship program, candidates must meet the following eligibility requirements:
Graduate of an ACPE accredited US School of Pharmacy PharmD program.
Licensed or eligible for licensure in applicant's state of residence.
Previous pharmacy-related work experience (preferred).
Application Process
The application form should be completed and sent on or before the deadline to Fellowship Program Coordinator, Jeff He, and must include the following required application materials:
Statement/Letter of Intent.
Curriculum Vitae (CV).
Official pharmacy school transcript, emailed directly from applicant's school of pharmacy.
At least one letter of recommendation, emailed directly from letter writer(s).