Ventegra is
More than a PBM.
Ventegra is a new class-of-trade Medical Benefit Manager (MBM), delivering a superior product with significant financial savings. We manage health care costs and improve quality of care for businesses and consumers. Our innovative MBM model, coupled with a solid foundation of company stability and community commitments, has made Ventegra a powerful force in the healthcare industry since its formation in 2004.
Our Mission
Ventegra is
A force for good.
Ventegra was created with the intention to ensure appropriate use of prescription drugs while lowering our clients' costs through innovative programs and products. As a Certified B Corporation, we are part of an elite tier of businesses that hold each other accountable to maintaining a balance between purpose and profit.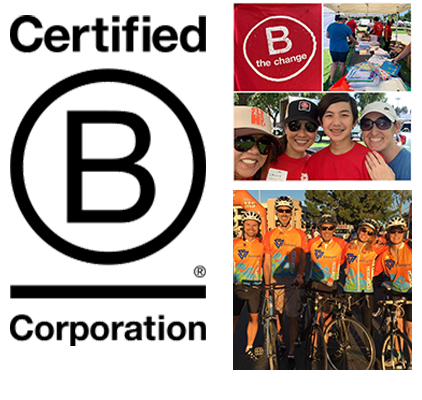 We are proud to be at the forefront of corporations that implement initiatives that benefit not only stakeholders, but society as a whole. For us that means we:
Eliminate hidden margins and spreads commonly seen with traditional Pharmacy Benefit Mangers (PBMs).
Help uninsured and underinsured populations have greater access to affordable healthcare.
Provide employees with paid volunteer time off ("VTO") so they can be active in their communities and focused on causes that hold personal significance.
Maintain a low carbon footprint by operating virtually as we have done for years.
Support nonprofits such as the National Multiple Sclerosis Society, Orangewood Foundation, and the Illumination Foundation.
Ventegra is
More than a name.
Ventegra is a family business predicated on the values of veritas (truth) and integritas (integrity). These values, which formed the basis of our name, affirm the high ethical standards built into our business model. It is not only our name, it is how we do business.
Ventegra is
A team of dedicated professionals.
At Ventegra, our dedicated team of professionals, led by our innovative leadership team and supported by our advisory committees, brings together decades of combined skills and experience in the healthcare and pharmaceutical industries. Our understanding of the unique needs and concerns of employers, managed care organizations (MCOs), providers (both pharmacy and medical), trade organizations and pharmaceutical vendors enables us to improve the way drug benefits are designed, delivered and managed.