Ventegra is a better solution.
Ventegra is a new class of trade offering an innovative model for cost-efficient medical benefit services. We strive to maximize the benefits for payors, providers, and patients. Our understanding encompasses the unique needs and concerns of employers, managed care organizations (MCOs), providers (both pharmacy and medical), trade organizations, and pharmaceutical vendors. At Ventegra, our dedicated team of professionals brings together decades of combined skills and experience to help our clients improve efficiencies, lower costs, and improve the overall quality of care.
Our Clients
Achieve balance of clinical and cost considerations.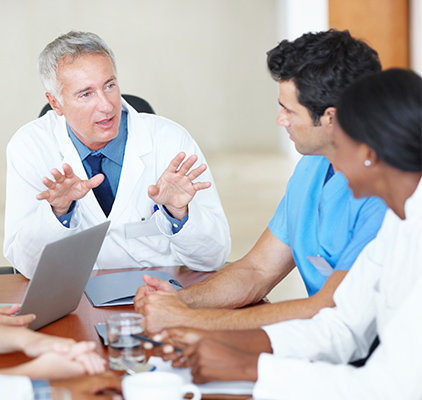 Ventegra's Clinical Programs (VCP) focus on our clients' individual needs. We engage our clients, provide them with solid and reliable clinical information, and assist them to make educated clinical and business decisions that work best for them and those they serve.
Clinical Advisory Committee centered as the cornerstone of our clinical programs.
Evidence-based clinical programs.
Partnerships with respected academic institutions that maintain high quality clinical advice.
Flexible formulary choices.
High-touch clinical support customized for you.
Our Manifesto's emphasis on fostering respectful, collaborative relationships with our clients guides our clinical decisions. We believe that transparent communication around clinical efficacy, safety, and pharmacoeconomics is a driving factor in ensuring that clients achieve best-in-class patient outcomes and cost savings.
Mariana Ritchie, MPH
Vice President, Industry Relations
Our Clients
Benefit from our transparent and collaborative approach.
We are a stable company of healthcare professionals that truly understands the business of managed care, pharmacy, and medications. Ventegra conducts all business operations with the highest degree of integrity.
Read Our Manifesto
Our Clients
Gain flexibility and control with customized solutions.
We also know one-size does not fit all. Our revolutionary healthcare model enables our clients to manage their own pharmacy benefit program by eliminating hidden costs, and offering an a la carte menu of services and programs from which to choose. We listen and respond to your business, creating comprehensive and innovative solutions that are customized to work for you and those you serve. Learn more about our innovative, cost-saving solutions designed for: